M 102 –
Preliminary Information

Small diaphragm omni-directional capacitor microphone with a
1″ measurement grade capsule with a nickel diaphragm
Small diaphragm 1″ measurement capsule

200V capsule bias voltage (via DC-DC converter from 40V phantom power)
This is a new microphone due in 2019
It uses the same body/pre-amplifier as the M 221, but with a 1″ measurement capsule instead of the ½ capsule used by the M 221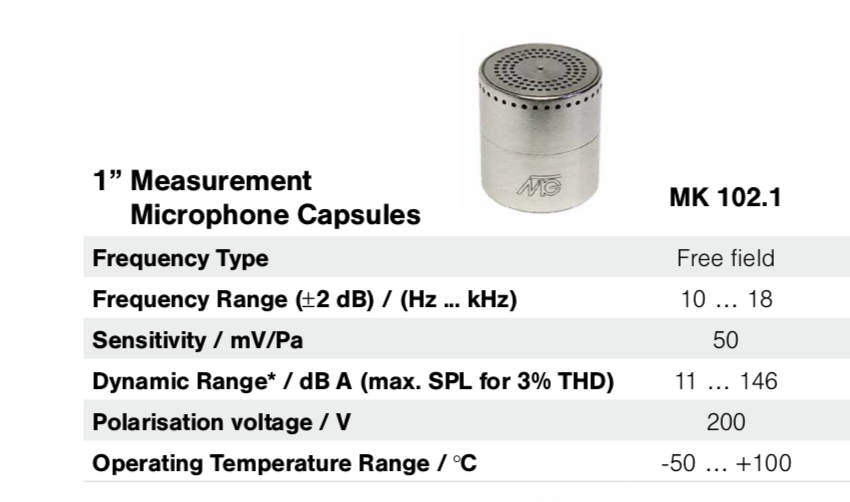 Information on the M 221 is HERE
This page will be updated as soon as more information becomes available.
Microtech Gefell showed the M 102 at  the 90th anniversary celebrations in September 2018 – the microphone is currently being measured and the Data Sheet written.
Please contact Sound-Link if you are interested in this microphone as a demonstration / review pair will be coming shortly.