Sound-Link is the official UK Distributor for:
Microtech Gefell • ME-Geithain • AETA Audio 4MinX recorder • Håkan Pop Killer • Maier Sound TURTLE • True Phantom
Full products DATA SHEETS are now all uploaded – see HERE
If you have any questions please ring 01869-600-817 or e-mail us via the CONTACT FORM
---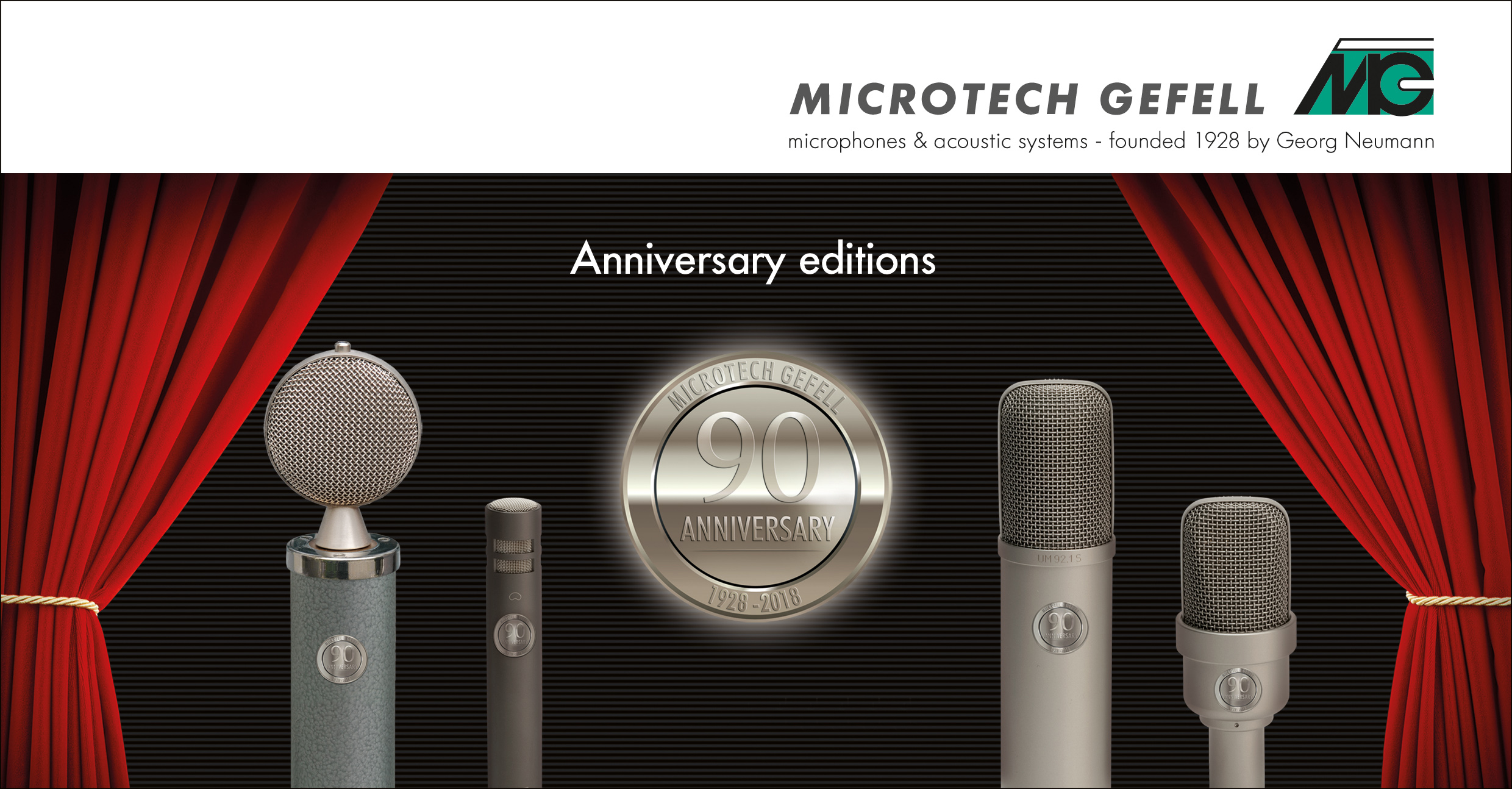 2018 is the 90th anniversary of Microtech Gefell
Started in 1928 by Georg Neumann and still owned by Georg Neumann KG, the original Neumann company

In celebration, Gefell are releasing several special edition microphones:
CMV 563/M7S / M 300 family / UM 92.1S / M 92.1S / M 930 family
These have a special anniversary medal attached and have special serial numbers but they are are all the same price as the standard editions.  They will be available from June this year

Orders are being taken now – so make sure of your special edition microphone
---

Sound-Link are delighted to be associated with Sono Vivo, a new charity that raises money for cancer charities via classical music.  John WIllett recorded their inaugral concert and you can hear the recording (made with Gefell microphones) in the "Audio" section of the Sono Vivo website.
---

---